The 2018 Community Radio Awards Jury
The NCRA/ANREC relies on the countless hours of volunteer time provided by our Jury. Each year the NCRA/ANREC has worked to streamline the judging process and make the opportunity more enjoyable for those who volunteer. We typically see each volunteer judge allocate between 8 to 15 hours of their time as they typically review over 20 submissions each. 
The NCRA/ANREC works to get 3 different judges to review each submission. Those scores are then averaged and ranked.  Below are some of the great judges that we have managed to secure for this year: 
Melissa Kaestner
Melissa Kaestner
We are very excited to have Melissa Kaestner rejoining us as a judge again in 2018. Now a successful consultant to the Ottawa music scene including MEGAPHONO, Bluesfest and the Canadian Council of Music Industry Associations Melissa comes from an incredible community radio background. Melissa has worked at CHSR-FM in Fredericton as well as CHRY-FM in Toronto before becoming the National Coordinator at the NCRA/ANREC for over 6 years! Under Melissa's steady hand the first office of the NCRA/ANREC was established! Melissa co-founded and launched the Community Radio Fund of Canada where she served for over 5 years.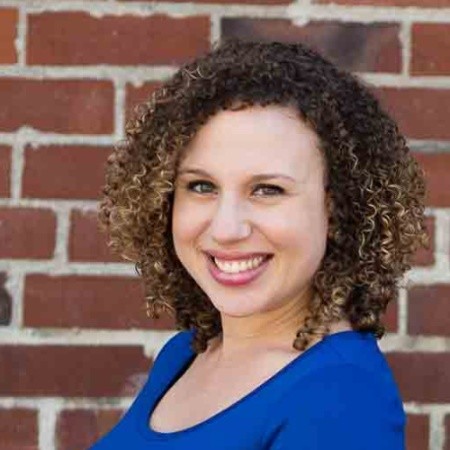 Ashly Kissman
Ashly Kissman
It is great that Ashly Kissman is rejoining us again at the Community Radio Awards! Ashly works in media promotion at Bell (iHeart Radio,CTV Vancouver...) but has an incredible passion and history with community radio! Having studied at the University of Victoria Ashly stepped seamlessly into the Coordinator of Volunteers role at CFUV-FM in Victoria. Since that time Ashly has continued her incredible support of community radio and in November of 2015 joined the Board for the Community Radio Fund of Canada! 
Glenda Tulk
Glenda Tulk
We are so proud to be able to boast Glenda Tulk as one of our judges this year! Glenda has phenomenal talent and does incredible work as the Executive Director at Music Newfoundland and Labrador. Glenda is incredibly grounded in the NL music scene has also previously worked in different roles at the East Coast Music Association. We are excited to see Glenda cast her eyes over some of our sector's best music programming.
Scott Long
Scott Long
The NCRA/ANREC would struggle to find someone with as much passion and deep-seated roots in the Canadian music scene as Scott Long. Not only is Scott a musician himself but has continued to show incredible leadership within the Canadian music scene. Scott is currently the Executive Director at Music Nova Scotia he is also the President of the Canadian Council of Music Industry Associations and when he's not doing that he's the Chair of the National Advisory Board for FACTOR! We thank Scott for carving out some time to help judge our awards.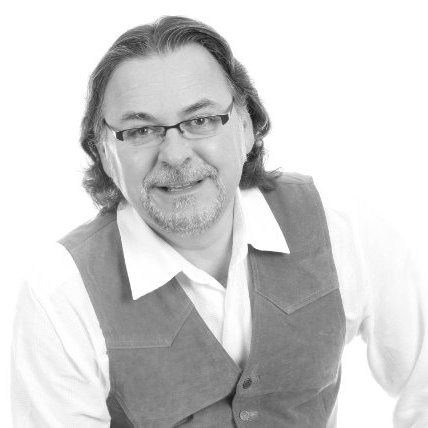 Rob Oakie
Rob Oakie
We want to thank Rob Oakie for joining the NCRA/ANREC's judging panel for this year. Rob was formerly the President of the Board for Music PEI and has produced and directed a number of the Best of the Island showcases. On top of that Rob was chosen to be the first Executive Director for Music PEI! Congrats Rob! If you ever go to PEI you might catch him at a gig with his daughter at Baba's! 
Bram Gonshor
Bram Gonshor
We are excited to have Bram Gonshor joining us as a judge from Music Canada where he works as the Communications Coordinator. Bram was previously a Music Intern for the Late Night with Jimmy Fallon and worked for the Faculty of Communication and Design at Ryerson University. It was at Ryerson that Bram hosted a successful show on CJRU-AM after graduating from the school's Radio and Television Arts program.
Katie Jensen
Katie Jensen
We are excited to have rejoining us one of the most talented and prominent people in Canadian podcasting! The incredible Katie Jenson has taken the Canadian podcasting world by storm. Having worked with CANADALAND for two years Katie co-created their program Imposter. Since then she produces three high profile Canadian podcasts including 'The Secret Life of Canda, Safe Space Podcast and the Polaris Music Prize Podcast! Katie is also a freelance journalist with Vice Media and has been a juror for the Juno Awards!
JP Davidson
We are excited to welcome back the incredibly talented JP Davidson as one of this year's judges. JP has been a long time friend to the NCRA/ANREC and even opened up and founded the Pop up Podcasting studio near the NCRA/ANREC in downtown Ottawa. JP is a highly talented producer who's work has appeared on the CBC, NPR and on branded podcasts by the likes of Greenpeace and RBC Royal Bank. JP also founded the Canadian Sound and Story Workshop! Be sure to check it out!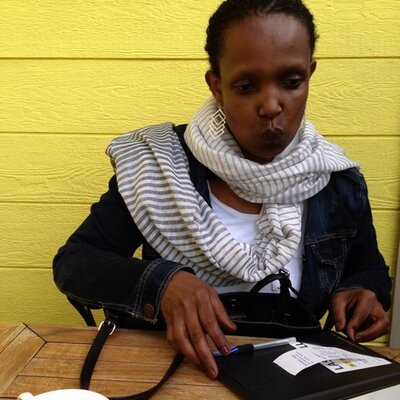 Jeanne d'Arc Umurungi
Jeanne d'Arc Umurungi
We are thrilled to have Jeanne d'Arc Umurungi joining us again to judge the Community Radio Awards. Jeanne d'Arc works as the Communications Director for the Canadian Media Guild. Jeanne d'Arc Umurungi does incredible work advocating for Canadian journalists and media workers and has offered up some of her time to help us again with our awards. It's also down to Jeanne d'Arc's feedback last year which lead to some great improvements in this year's awards. Thank's Jeanne!
Tara-Michelle Ziniuk
Tara-Michelle Ziniuk
It is a pleasure to have Tara-Michelle Ziniuk rejoin us for this year's Community Radio Awards. Tara-Michelle is a highly talented and well-established writer and editor and has a significant knowledge of the Canadian queer community and history. Tara-Michelle has in the past been involved with the NCRA/ANREC where she was the HR officer and on the Board for over 2 years! Tara-Michelle has also worked in the past for CFRU-FM in Guelph and CKLN-FM in Toronto. She's also been involved in International Women's Day, Prisoner Justice Day and anti-war special programming and has hosted everything from live indie music shows to overnight punk shows to on-the-ground broadcasts from political demonstrations. 
Heather Kitching
Heather Kitching
Heather Kitching won a Community Radio Award in 2006 for Queer FM, the LGBT current affairs show she produced and hosted for 17 years on CiTR. She also won again for Queer FM in 2016 with a celebratory show looking at the past 10 years of the show.  She freelanced for ten years for SiriusXM 's OutQ and occasionally for the CBC and was a long-time contributor to the syndicated LGTB magazine This Way Out. She currently serves as a fill-in reporter for CBC News in Thunder Bay and is completing her journalism degree through Carleton University.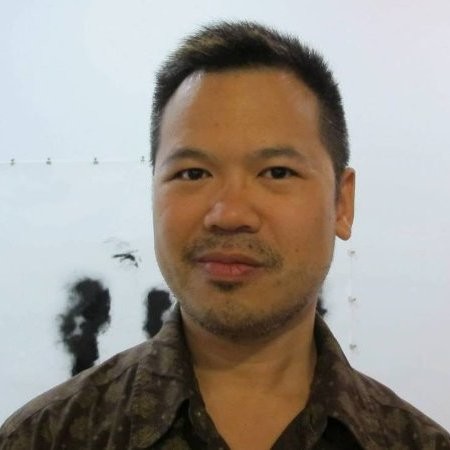 Alan Wong
Alan Wong
Alan Wong may be kept busy as an English teacher at Vanier College but he has an incredible history with community radio in Canada. Alan Wong comes to the sector through CHSR-FM out of Fredericton, NB  where he worked as the Program Director for a number of years. After that he made the big move to Concordia in Montreal. While in Montreal he worked as the Interview Coordinator for the Centre for Oral History and Digital  Storytelling at Concordia as part of the Life Stories project!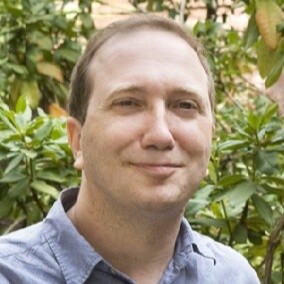 Randy Gelling
Randy Gelling
What great news when we heard that the campus radio heavy weight Randy Gelling had agreed to join as a judge. Randy is now working as a development officer at the Banff Centre for Arts and Creativity but prior to that had devoted an increible 15 years+ to CFUV-FM in Victoria. Moving up from Program Director Randy spent 12 years at the helm. During that time Rnady had a phenominal impact not only in Victoria but also across Canada through his work engaging with the NCRA/ANREC. Thanks for joining as a judge Randy!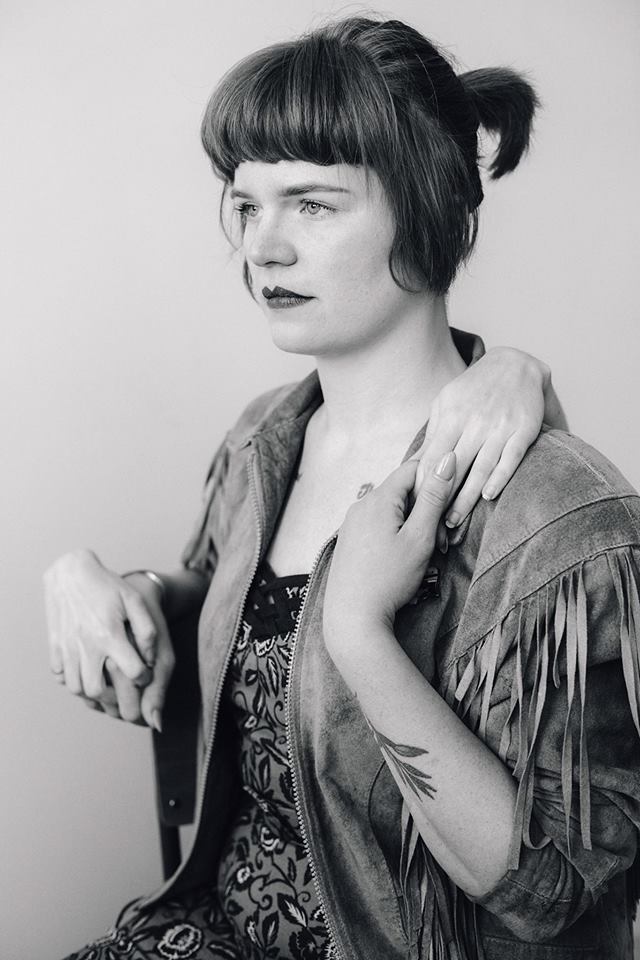 Olivia Brooks
Olivia Brooks
As a former NCRA/ANREC Board member Olivia knows the vital role that community radio plays. Olivia is a stage manager, technician, creator, producer and playwright working in theatre and live entertainment. A proud member of the Metis Nation of Alberta, she currently resides in Calgary and has worked with such companies as Quest Theatre, One Yellow Rabbit, Theatre Calgary, Alberta Theatre Projects, The Green Fools, Sled Island, the Calgary Folk Music Festival and the Calgary Stampede's Grandstand Show.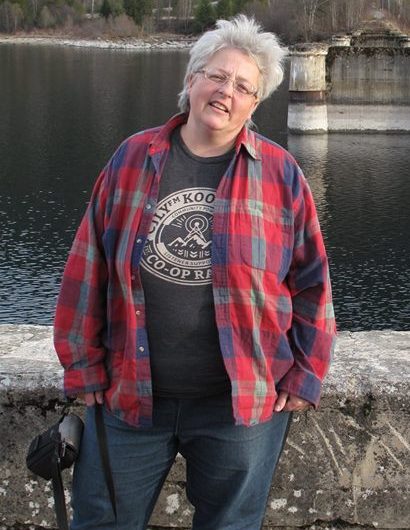 Catherine Fisher
Catherine Fisher
There are very few people in community radio with the sheer passion and devotion to the community as Catherine has. Without Catherine's countless hours of volunteer help on the NCRA/ANREC Regulatory Affairs and External Policy committee, many stations would not have had the same high level of support that was provided. Having been on the Board of the NCRA/ANREC in the past and rejoined to help guide the organization forward, Catherine is an incredible asset to community radio and her local station CJLY-FM.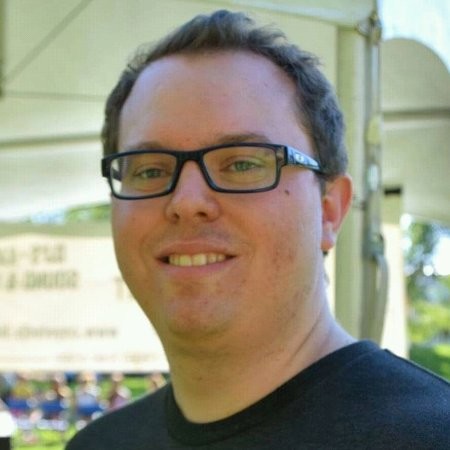 Josh Haugerud
Josh Haugerud
We want to thank Josh Haugerud for stepping in to help judge this year's awards. Sadly CJTR-FM in Regina wasn't able to submit any of the awards but their Executive Director Josh Haugerud was able to scrape some time aside to be able to help us out! The highly talented Josh has been at the helm of CJTR-FM for just over two years and we are excited to see how he further develops the great station. 
Roxanne Casey
Roxanne Casey
We are excited to see Roxanne Casey the Station Manager over at CKHA-FM join us as a judge at the National Community Radio Awards. Roxanne has been at the helm of Canoe FM for 9+ years! Since joining the NCRA/ANREC has seen an increasing impact on the whole sector. Although CKHA-FM did not submit to this year's awards we are very thankful that Roxanne Casey was able to find some time to help us out with the judging. 
Quinn Macintosh
Quinn Macintosh
The winner for the 2017 NEWS award Quinn Macintosh has agreed to join the NCRA/ANREC as a special judge this year! Judging the NEWS category! Quinn Macintosh is CIVL-FM in Abbotsford, BC's most prominant newscaster. He has provided news to the community through CIVL-FM for over 3 years! Be sure to check out his weekly news bits at the top of every hour at the station! 
André Goulet
André Goulet
Last year's winner of the Podcasting award André Goulet offered to join as a special judge for this year's awards! André Goulet is a broadcaster and journalist based in Montreal, Ann Arbor and Seoul. His freelance work can be found at the Detroit Journalism Cooperative, New Michigan Media, and his long-running Korean studies and Korean indie music podcast "The Korea File." André is a contributor to CKUT's "The Friday Morning After" news program.
Neil Bergen
Neil Bergen
Neil Bergen out of CFCR-FM in Saskatoon has also stepped up this year to help judge the NCRA/ANREC awards. While the station wasn't in a position to submit to the awards this year Neil was kind enough to lend his ear and offer some feedback in judging this year's awards. Thanks again Neil!