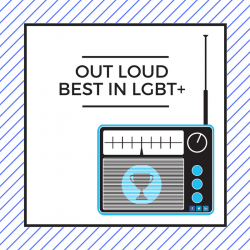 OUT LOUD: Best in LGBT+ Programming
Open to shows or individual pieces. Submission should be by, for and/or about the LGBT+ Community (lesbian, gay, bisexual, trans and others). The Submitted audio should fall under at least one of these categories.
Criteria: Audio excerpts of the program, no longer than 10 minutes. A copy of the full audio of the submission. A written description of the work and a completed entry form.